Welcome to the 293d Military Police Company's Home on the internet. Here you can find information and pictures related to our current deployment to Bagram, Afghanistan.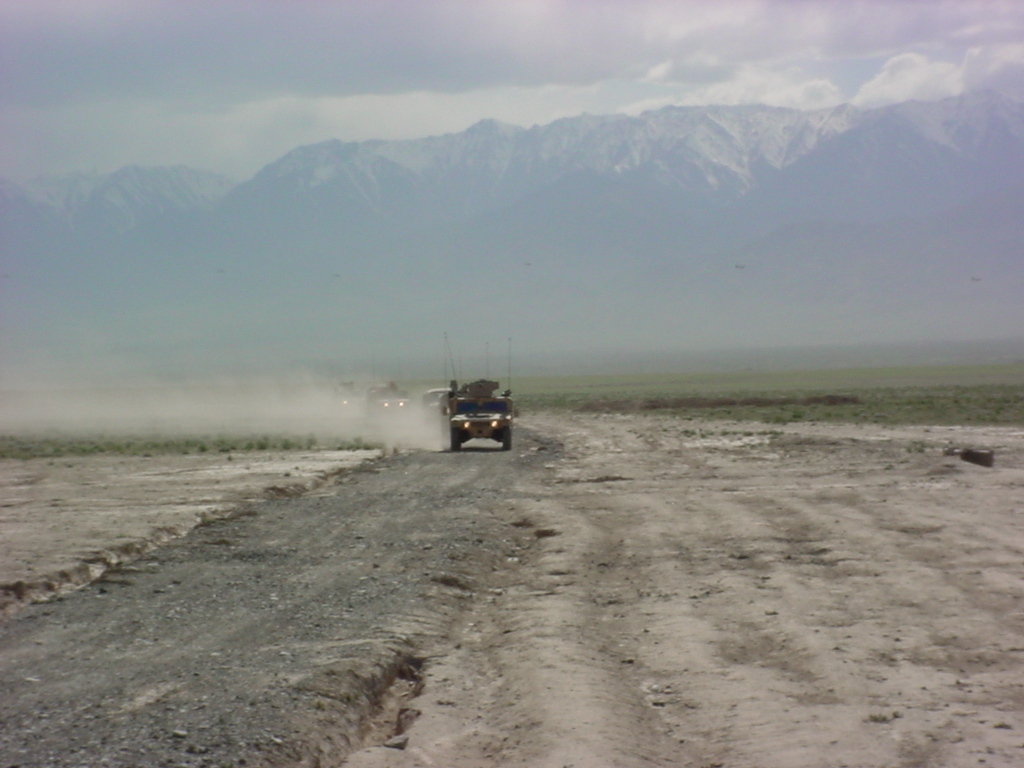 293 ROLLS IN A CONVOY WhilE CHINOOK HELICOPTERS PASS IN THE DISTANCE
-photo by SPC Burt
---
Our Mission
On a daily basis we accomplish our missions to the best of our ability in support of the 18th Airborne Corps during Operation Enduring Freedom. 293d Soldiers are of the most highly motivated and disciplined soldiers in the Military Police Corps.
Back by popular demand:
---
Commanders Quotes
The architects of this wickedness will find no safe harbor in this world. We will chase our enemies to the furthest corners of this Earth. It must be war without quarter, pursuit without rest, victory without qualification.
-Rep. Tom Delay
US House of Representatives
---
Contact Information
You can reach the 293d MP Co by the following methods, however the telephone is for operations only and will not receive personal calls from the U.S. Soldiers may call using MWR phones or through the MWR computer E-mail from their personal E-mail address, but the lines may often be a long wait as resources are very limited.
Telephone

DSN 303-640-0225 Official Business Only

Not for personal calls.

Postal address

Your Soldier's Name (without rank)
Their Platoon / 293 MP Co

APO AE 09354
Ex. John Smith
HQ / 293 MP Co
APO AE 09354
Electronic mail

General Information: mpwarriors293@yahoo.com
Webmaster: mpwarriors293@yahoo.com